Sceneweb - Norway's national performing arts database.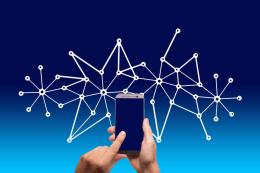 Welcome to Sceneweb!
Sceneweb is a Norwegian national performing arts database for archiving digital material about all professional performing arts in Norway - both the independent - , private- and state-owned institutions. The content of the database is accessible online, through the website you are now visiting. The work is realised in collaboration with the National Library of Norway. Sceneweb is owned and run by Performing Arts Hub Norway. 
At Sceneweb you will find an overview of todays premieres at Norwegian theatre- and danceinstitutions and an historical archive on Norwegian theatre and dance. You can search for information on productions, people, companies, institutions, venues and awards within the Norwegian dance and theatre industry. Eventually we wish to offer a complete archive of performers and productions within Norwegian performing arts, across institutions and independent companies.
The aim of Sceneweb is to provide the users with one single archive of information on Norwegian performing arts, the industry and history. We wish to document and convey Norwegian cultural heritage, past and present, and to increase the knowledge on Norwegian performing arts.
CONTENT
Sceneweb is a database with facts, videos, images, sound and texts about Norwegian performing arts. You may find information about Norwegian premieres at theatre- and danceinstitutions, Norwegian theatre and dance productions produced in the field of independent performing arts, international visiting performances having been performed in Norway, the repertoire database of Oslo Nye Teater (Oslo New Theatre), Trøndelag Theatre, Sogn og Fjordane Theatre, The Arctic Theatre, Teatret Vårt, Teater Innlandet, Brageteatret, Det Norske Theater and The National Stage, plus material from the national and regional institutions.
You may search for productions and persons involved in these, such as directors, choreographers, actors, dancers, playwrights, composers, technicians, stage designers etc. Here are also catalogues of professional organisations, venues, awards given out, multimedia files, writers and publishers of texts about performing arts.
The database consists of seven main categories; productions, persons, organisations, venues, awards, original works and multimedia. In addition there are various media files, such as photos, programs, videos, reviews and posters. Each element has a page of its own with linked content.
We continuously update the database with more material, making Sceneweb an increasingly rich source of information on Norwegian performing arts.
We disclaim liability for errors and omissions. You may report errors/insufficient information using the red buttons in the right margin of every entry, "Do you see anything missing?"/"Do you see anything wrong?".
YOU MAY CONTRIBUTE
All users can contribute to the content of the database. We greatly appreciate reactions and further information. You can use the report functions found at every page, in the menu to the right, for this.
RIGHTS AND CONDITIONS
Sceneweb makes every reasonable effort to follow copyright laws and privacy laws when publishing licensed material. Please contact us if you want any content removed according to these laws.
Some material is labelled as Free Licence or a Creative Commons-licence. This licence allows non-commercial use of the material, for example in teaching. Please remember that you still have to name your source and the name of the copyrightholder.
All other use requires making an agreement with the individual copyright owner, see reference to sources. If the source is not named, the material belongs to Sceneweb.
SITE SEARCH TIPS

The global search box is located above the top menu. Using this box will search the full database.
Each category has its own search box, located at the portal page of each category. Using this will search for elements within the category in question.
You may search for several words/titles/names at the same time. You may also search for specific dates. The search engine is similar to what you may know from Google and other browsers.
CONTACT US 
Sceneweb makes every reasonable effort to ensure the accuracy of the database. If you discover errors or obscurities, please contact us! You can use the report functions found on the pages for this, or send us an e-mail.
E-MAIL
See more articles